The snooze Issue functionality allows support agents to temporarily remove an Issue from their inbox. Snoozed Issues do not need to be addressed immediately. For example, an agent may leave the Customer a voicemail and snooze the Issue to check in with the Customer at a later time. Snoozing Issues is also helpful for administrators who may want to check the snooze reasons for why an Issue is taking longer to resolve. 
Snoozed Issues still appear in Issues list and can be un-snoozed any time. They will re-appear in the agents' inboxes automatically after a specified wake time. 
NOTE: in order to be able to snooze an Issue, you must be assigned as its Owner User. 
How do I snooze an Issue?
Method 1 - Through the Issue modal
Go to Issues → List and double click on your Issue or click on Pencil to open it. You may also open Issues assigned to you from your inbox on the right side of the Relay window.
Go to Issue Transitions and select Snooze from the dropdown.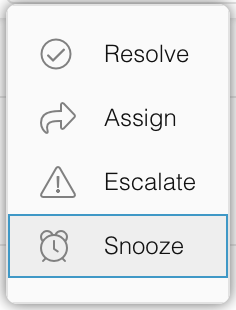 Fill out the following fields: 

Wake Issue Relative To: choose when the snooze countdown will begin.
When To Wake: 

If you selected Now in the Wake Issue Relative To field, choose the length of the snooze period. 
If you selected Select a Custom Date, choose the date the Issue will wake and (optional) edit the wake time on that date.

Reason For Snooze: (optional) select the relevant Team-specific tag(s) from the dropdown. Examples include Left voicemail or Scheduled callback. NOTE: (for Group Admins only) if you do not see a relevant tag, click on Edit Reasons and +ADD a new tag. 
Alert Collaborators: toggle on if you wish your collaborators to receive an alert that the Issue has been snoozed. 
Notes: (optional) add any relevant notes about the snooze. See below for how to view these notes.

Hit Save. You will now be able to view snooze information in the Issue Log (see below).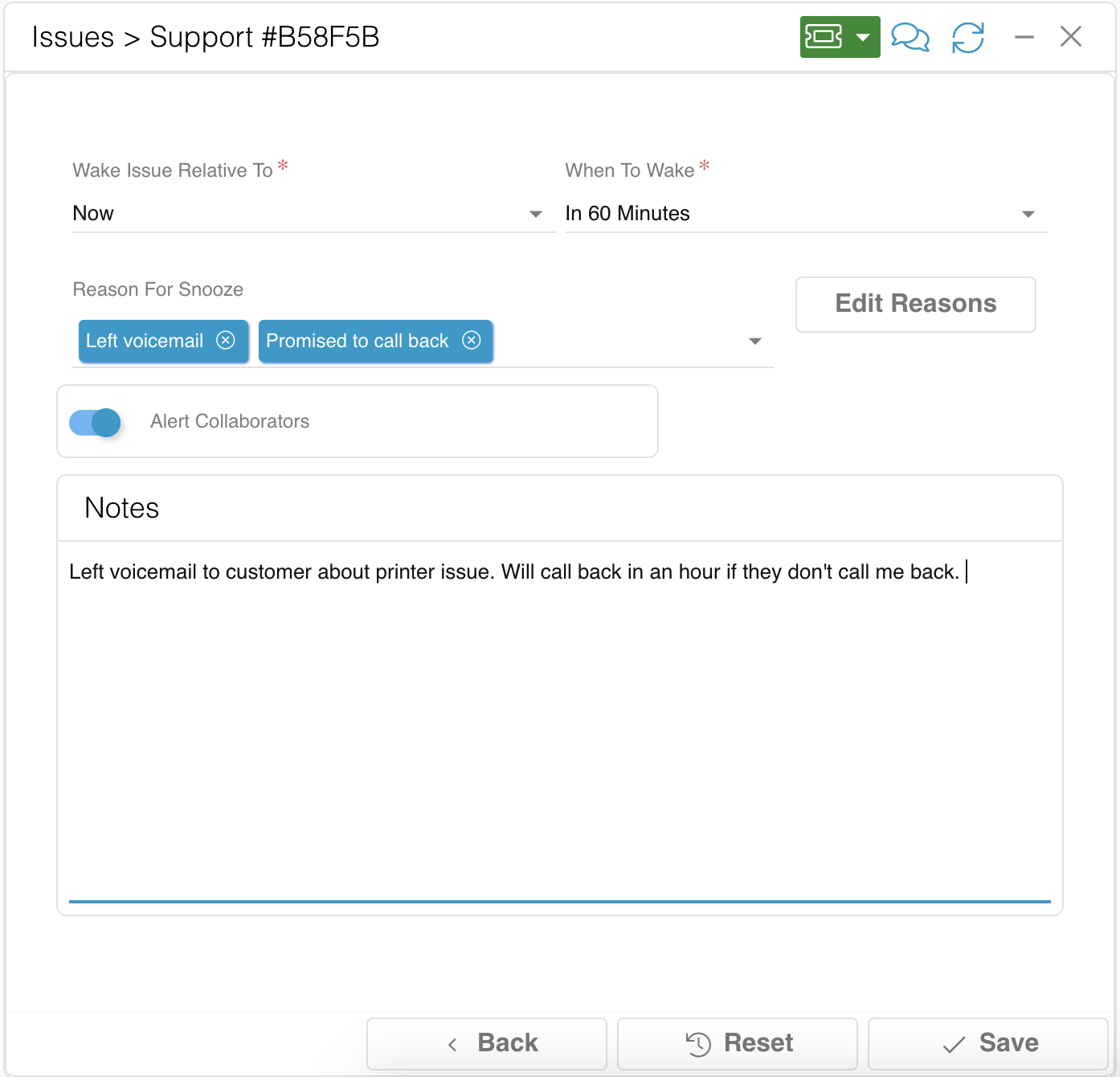 Method 2 - Through the Issues inbox
Go to the Mine section of your Issues inbox. 
On the left side of the inbox card for your Issue, select (Snooze). 
Follow steps 3-4 of Method 1 - Through the Issue modal.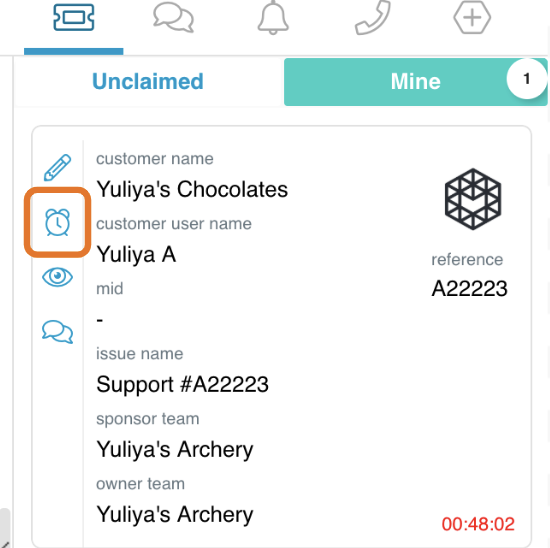 How do I view snooze notes? 
In the Issues modal, go to  (Issue Log). 
In the log notes column, you will see the snooze information. 

How do I view all my snoozed Issues?
You can filter snoozed Issues in the Issues List using the Queue Filters.
How do I Un-Snooze an Issue? 
If you would like to end the snooze before the Issue's specified wake time, do the following: 
Re-open to your Issue. This time, you will only be able to do that through Issues → List, as snoozed Issues do not appear in your inbox. 
Go to Issue Transitions and select Un-Snooze from the dropdown.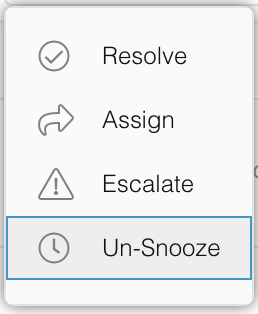 ---