Relay offers a variety of ways to customize your Issues List. You can find the list filters above the Issues List. Click Reset anytime to remove all filters.
Toggle Filters
Use Toggle Filters to filter issues by Teams and/or Issue Type & Status, as well as narrow the date range for the Issues.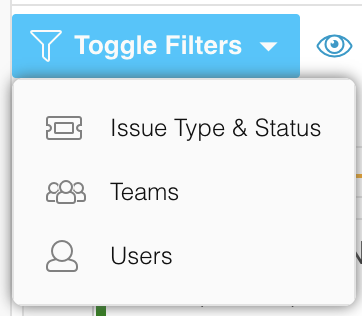 Queue Filters
Use Queue Filters to filter Issues by Issue Ownership. Choose between Issues that are:
Mine: you have claimed the Issue or are assigned on it as an Owner User.
Collaborating: you are collaborating with the Owner User on this Issue.  
Unclaimed: all unclaimed Issues assigned to Teams you are on. 
Unclaimed (all): all unclaimed Issues across your Organization.
Snoozed: all Issues that have been snoozed across your Organization. 
---