Relay allows agents to easily track device shipments related to Issues. Agents can also select whether they or a Customer User will receive shipment notifications. 
Open the Issue you want to add the shipment(s) to. 
Click on (Shipments) on the left navigation bar of the Issues modal. 
On the left side of the Shipping screen, select .
Fill out the following fields:

Description: name your shipment. A recommended format is "[Customer Location] [Device name]" (e.g. "Yuliya's Chocolates Poynt Shipment").
# Pieces: number of devices shipped to the Location. 
Carrier: select between U.S. Postal Service (USPS), United Parcel Service (UPS), and Federal Express (FedEx). 
Tracking #: type the tracking number of your shipment. 
Contact Group: select User or Customer User. If you select User, a Relay user (agent) will receive shipment updates. If you select Customer User, a Customer User from the Location with the Issue will receive the updates. 
Contact Person: select the specific User/Customer User who will receive shipment updates from the dropdown. 

Hit Save. You may now view the shipment in the Issue modal or by going to Shipments → Track. 
Update shipment information by going back to the shipment record, editing it, and clicking at the bottom of the screen.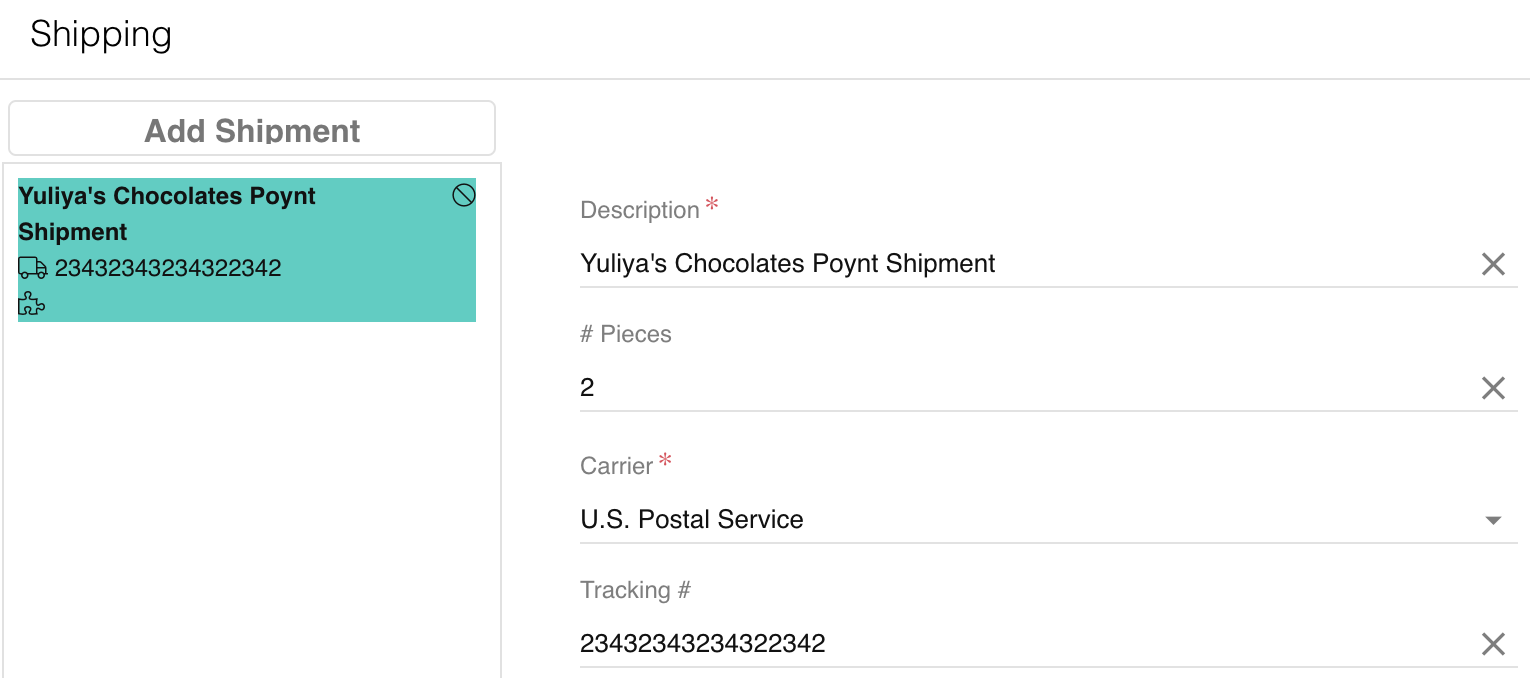 ---